Our aim is for every child at Chapel Downs to meet and where possible, go beyond the levels of achievement for numeracy, literacy and all aspects of the curriculum in their age group.
We look forward to learning together and forming a strong relationship with parents/caregivers, your child and our community. Our doors are always open and we welcome your input.
Five Key Competencies
The New Zealand Curriculum recognises five key competencies:
Managing self
Thinking
Relating to others
Participating and contributing
Using text and symbols
These skills encourage students to develop skills, attitudes and values that will help them achieve at school and go on to succeed in later life.
Key School Phrases
To help our students understand these essential competencies, we've introduced a number of shared phrases every child can learn, remember and strive for:
Strive to be a communicator
Strive to be an investigator
Strive to persevere
Strive to show respect
Strive to be a self-manager
Take pride in teamwork
School Characters
These phrases are represented all over the school grounds and on our documentation by character illustrations: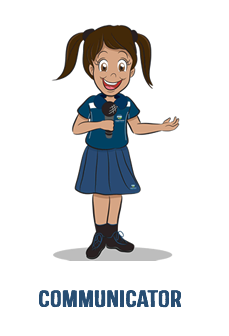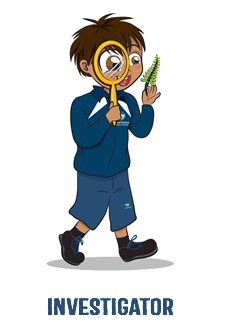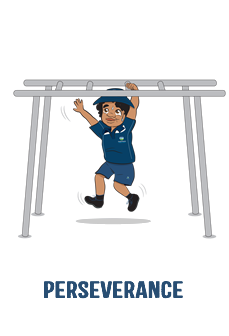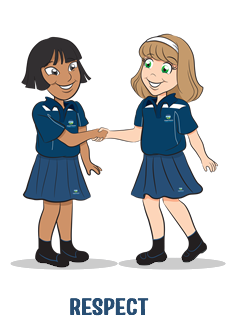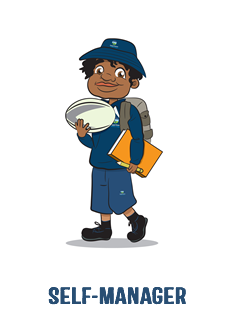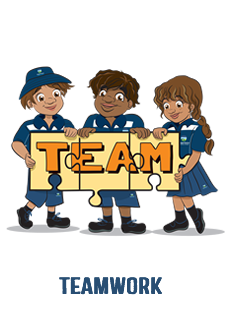 These key goals are part of a shared language school-wide, fostering a culture of learning through being respectful, team players, effective communicators, investigators and displaying perseverance.
Our dedicated team of teachers and support staff are passionate about using these goals as a structure to support learning in all parts of the curriculum.
But our goals won't work in isolation. We value the role parents play in their child's education. Please talk to your child about the school goals and what they mean to them.
Ask them when they arrive home from school to tell you about a piece of learning they are proud of and why? Did you find anything challenging today? What did you do or use to help you?
Working together, we can encourage positive learning and high achievement.
We look forward to connecting with you at parent teacher interviews in term two and four.
If you have any questions before that time, please feel free to approach your child's teacher or make contact.